Saying ALSO in Russian : what's the difference between ТОЖЕ vs. ТАКЖЕ?
Information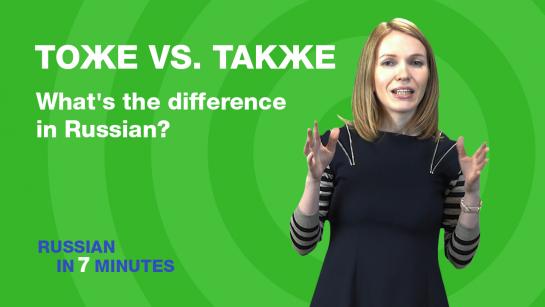 * Length is the approximate time to complete the lesson, including exercises and videos.
Start
About this training
It can be confusing when there are two Russian words for one English one, such as the two words meaning ALSO: ТОЖЕ, ТАКЖЕ. In this video, in the 'Russian in 7 minutes' series, you will learn when to use which one. There are plenty of examples and some simple rules, followed by several practice examples. Afterwards, you can test your knowledge with exercises.
Start